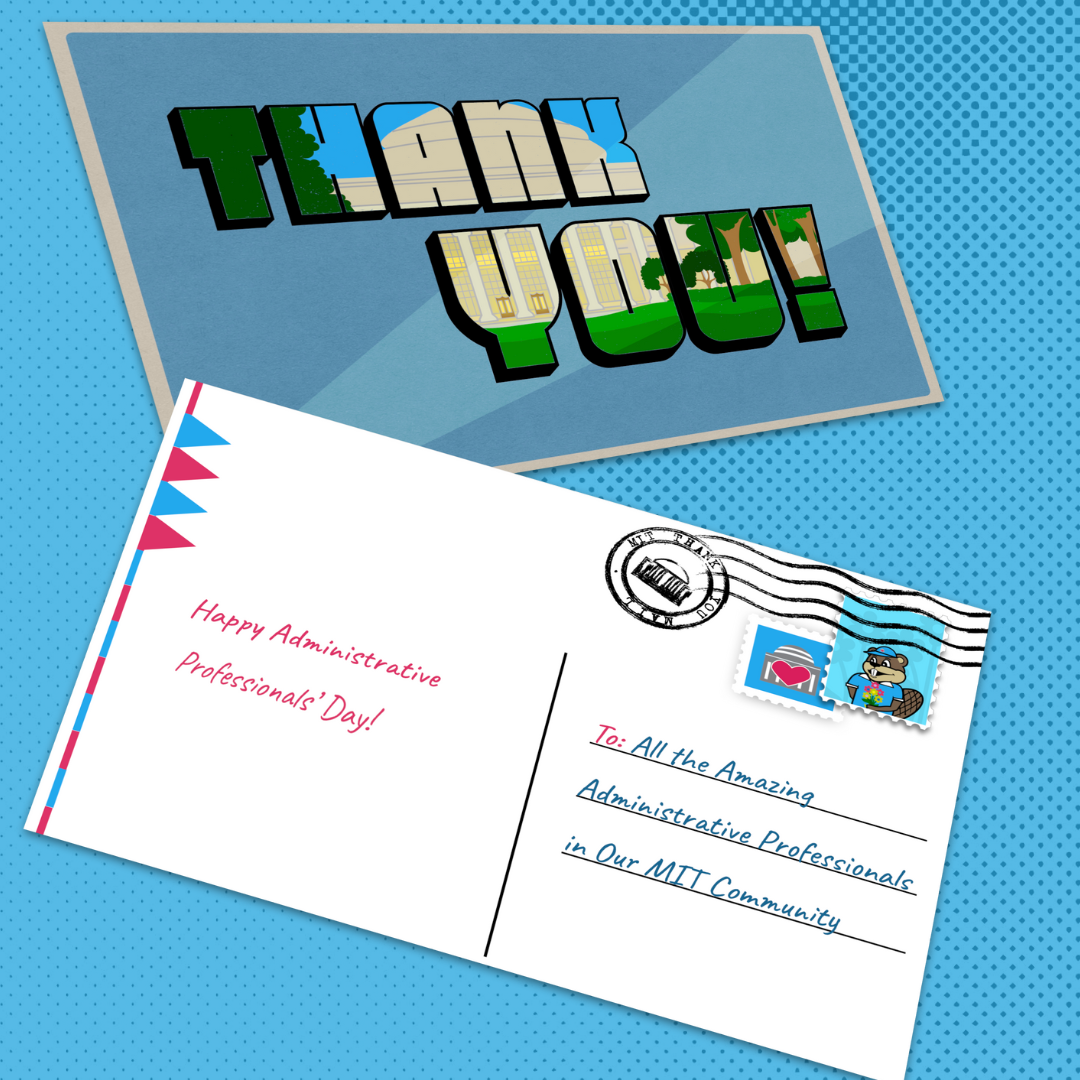 Administrative Professionals Day
Administrative Professionals Day is observed on Wednesday, April 26th 2023. Here at MIT we want to thank all of the hardworking staff whose dedication and contributions are crucial to the success of our institution. Thanks to the MIT professional staff, the Institute is able to run smoothly, and effectively serve all within our community
In the days leading up to Administrative Professionals Day, MindHandHeart collected messages of gratitude from the MIT community to the professional staff of the Institute. These kind messages have been shared with the community via MindHandHeart's social media and the MIT Daily.
Image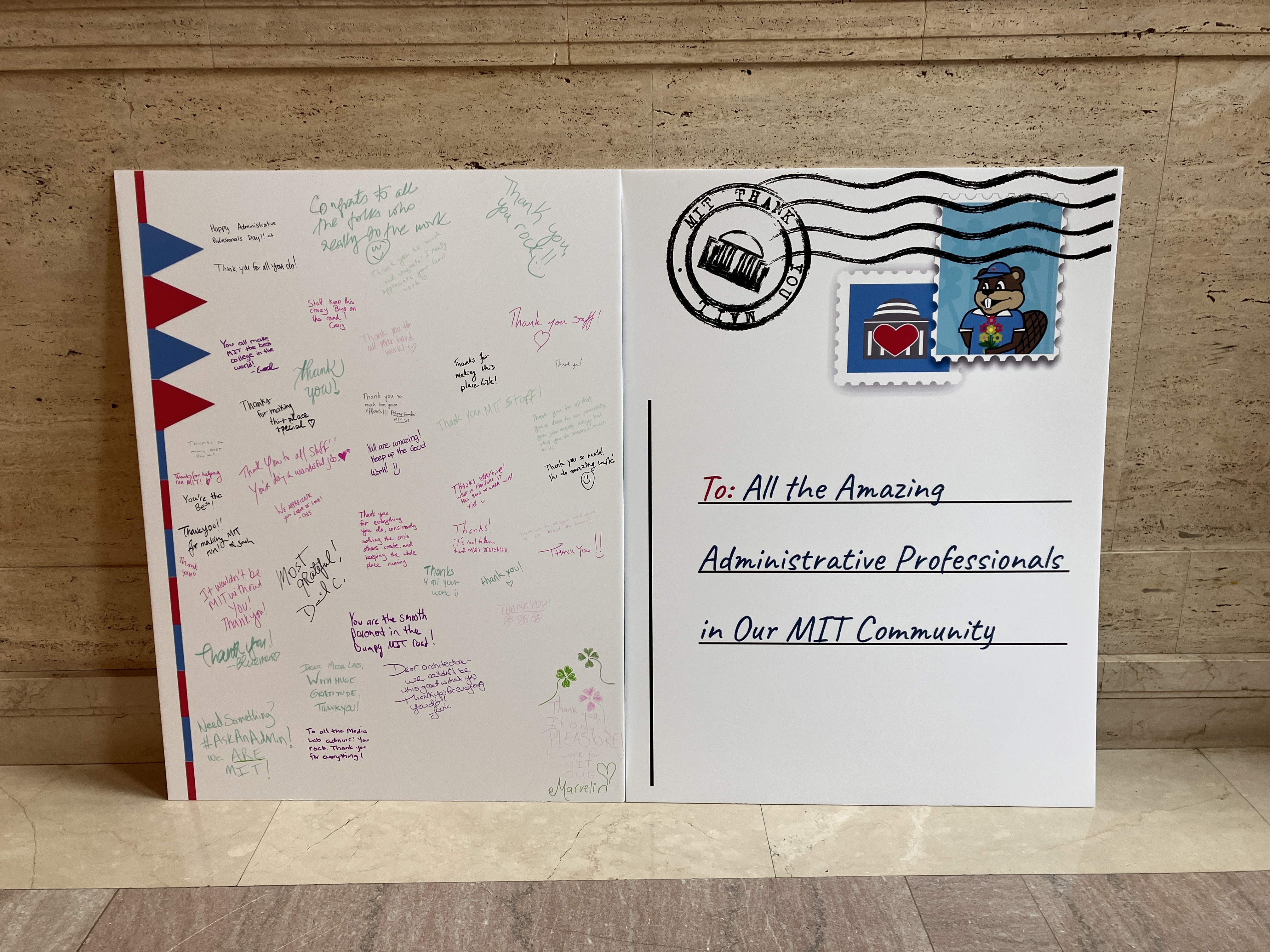 Although many of the messages were a general thanks to the professional staff, staff in the Architecture and Media Lab DLCs were written to directly, thanking the staff in both of those DLCs for the great work that they do. 
If you are interested in seeing the Administrative Professionals Day social media posts please use the links below: 

If you have an idea of recognizing a group of community members here at MIT please email mindhandheart@mit.edu.